Yumda
Coating-Technology Crisp Sensation: Start in Asia
Cooperation with Food Innovation & Resource Centre (FIRC) Singapore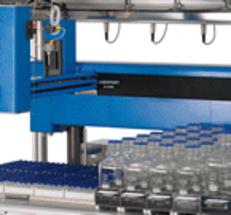 Signing the agreement between Crisp Sensation and FIRC, from left to right:
Ms Georgina Phua, Senior Director Singapore Polytechnic; Mr. Lim Peng Hun, Deputy Principal Singapore Polytechnic; Mr. Robert Smees, Chairman Crisp Sensation Holding SA; Mr. Jacques Werner, Dutch Ambassador to Singapore; Mr. Carlos van der Linden, CEO Crisp Sensation / IFS Asia
Crisp Sensation's innovative Coating Technology is now also available for companies in Asia. After the successful start in Europe, Asian manufacturers can also develop premium snacks with coating staying crispy for hours in holding cabinets while the core remains succulent. The first products in Europe were awarded various prizes by consumers and trade alike and increased sales as well as profits in the difficult snack market.
Early this year Carlos van der Linden, CEO and member of Food Industry Asia (FIA), opened the Crisp Sensation subsidiary in Singapore and expanded its sales team into Japan and Korea. Through the cooperation with Food Innovation & Resource Centre the company can utilize a lab in Singapore for product development and product testing. The Dutch ambassador to Singapore being present and delivering a speech at the signing of the agreement emphasized the importance of this cooperation for the Asian Food Industry.
Publication date
27/07/2016